TULSA AREA UNITED WAY FELLOW (PAID INTERNSHIP)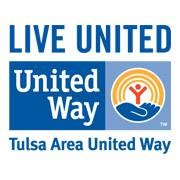 Tulsa Area United Way
Job Functions:
Marketing & Communications
Employment Types:
Full-time, Intern
Application Deadline: July 15, 2022
This role contributes to the success of the annual fundraising campaign. The Fellow will assist staff and volunteers working cross functionally with other TAUW divisions in successful annual fundraising including marketing and general administrative duties. Will understand and advocate for the Tulsa Area United Way's mission, vision and goals all while adhering to TAUW's "code of ethics." Select Fellows will be assigned various, specific duties and responsibilities based on needs of the organization.
Reports to: Campaign Staff Job Classification: Temporary
$17/hour, 40 hour week
Duration of Assignment: 12 weeks, August 29 – November 18
PRIMARY RESPONSIBILITIES:
Assignment Responsibilities, in Campaign Department include, but not limited to:
Establish relationships with partner businesses' Employee Campaign Coordinators (ECCs) and other pertinent personnel. Engage (initiate communication and follow up) with companies to implement giving campaign.
Monitor all assigned accounts and provide weekly updates to campaign staff regarding organizational campaign timelines, goals, and progress.
Public speaking and presentation creation and implementation
Assignment Responsibilities, in Finance Department include, but not limited to:
Data collection and input into various databases for finance and fundraising
General logistical and administration capabilities
Assignment Responsibilities, in Marketing Department include, but not limited to:
Create and edit engaging text, image and video content for social media and other media outlets
Event planning, event logistics, and general event support
QUALIFICATIONS:
General Skills Required for Success:
The successful candidate will demonstrate organizational skills, email and verbal communication proficiency, and punctuality. Also must show initiative with minimal supervision and the ability to multi-task. Candidates need to be flexible while remaining focused on the goal and possess the ability to pivot as requirements demand.
Must have experience with MS office and ability to work with virtual meetings and other information technology tools. Must be able to walk and stand for extended periods and have reliable transportation. Some nights and weekends may be required within the 40 hour workweek.
To apply, please fill out our interest form here: Employment Interest