Senior Product Analyst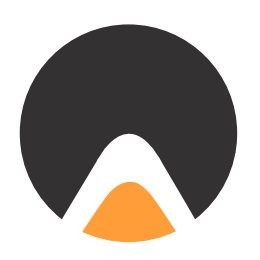 Career Karma
Job Functions:
Software Engineering
Employment Types:
Full-time
As a Senior Product Analyst, you will partner with product managers and engineers to proactively surface insights and develop monitoring to support the continued iteration of our product. You will ensure that we are properly tracking user behavior and provide analyses to inform decisions and share knowledge with our broader team. You will also be expected to design experiments and share ideas for improving how we activate and retain users. Along with demonstrating technical and analytical skills, you will use your business acumen to make recommendations and promote our data culture by empowering others. Being successful in this role will have a major impact on helping grow our community and helping people from around the world to acquire in-demand skills.
Analytics Team
Data gives our team superpowers. We work with stakeholders across the company to deliver the best experience for our users, make informed decisions, and scale our processes.
Spread Good Career Karma
Career Karma is backed by the world's top investors like Ycombinator, Top Tier Ventures, Initialized Capital, Softbank, Google Ventures and Kapor Capital (to name a few), and just raised $40 million in Series B funding! We're a diverse organization with a philanthropic mission. Career Karma's culture has a pulse and a heart beat, so we'd love to see your contribution to this community.
Join us in connecting the World's talent to their next opportunity
- **Work from anywhere. **We are a fully remote company that values asynchronous work—you can work anywhere, any time. You'll have the space you need to promote balance in your life.
- **Grow with a balanced team.** We value diversity and inclusion, and we believe representation matters. Join us in promoting voices of all backgrounds as we promote yours.
- **Enjoy the ride.** We are a hyper-growth company with the mission of empowering a billion people in a decade. Be part of our growth as we continue to scale our impact.
- **Innovate for tomorrow.** We are engaged leaders who are ready to experiment, iterate, and be resilient as we help workers navigate the ever-changing employment landscape.
- **Funded for the future. **We are backed by world-class investors with proven records of identifying and funding some of the most innovative companies. With their support, we are able to pursue rapid growth while maintaining a bias toward frugality in achieving our mission.
- **Startup, but don't stop your life.** Though we are just getting started, we offer the competitive benefits you would expect from any investor-backed Silicon Valley company.

How you will help us fulfill our mission
- **Hypothesize:** Generate ideas for exploratory analyses and experiments to explain user behavior and shape our product or algorithms.
- **Instrument:** Define events and develop metrics to measure our performance and marketplace health.
- **Execute:** Perform analysis on user behavior and design experiments, interpreting results with statistical rigor and providing actionable recommendations.
- **Drive Consensus:** Present findings to senior management to drive product decisions.
- **Collaborate:** Create clean datasets and build dashboards to enable cross-functional stakeholders to answer questions and drive business value.
- **Empower:** Leverage our modern data tools, BigQuery, Segment, Amplitude, dbt, and Mode, to automate processes and scale our impact.

Why We Value You
- You have an attention to detail, but know when to zoom out to focus on the big picture.
- You thrive in a fast paced environment and are able to juggle multiple projects at once.
- You are humble and willing to get your hands dirty to identify bugs or improve our data environment.
- You are independent, quick to learn, and eager to scale your impact.
- You have a high bar for integrity and will proactively communicate regardless of the situation.
- You are able to look at problems in different ways and challenge how things are done.
- You have a strong business acumen, using data to drive decisions with cross-functional stakeholders.
- You are able to interpret what stakeholders are really asking, not necessarily what they say.
- You are passionate about efficiency and default to building tools and processes to empower others.
- You are intellectually curious and love a good puzzle.

Desired Multipliers
- Expert-level SQL skills.
- An ELT approach to working with data.
- Experience using Segment, Amplitude, or dbt.
- Experience in product analytics at a marketplace tech company.
- Experience with A/B Testing, experimental design, and statistical analysis.
- Able to spin up a model in Python or R and choose features in a thoughtful way.
- Able to craft a clear and engaging narrative with data to non-technical audiences.

What We Offer You
- Remote first - work from anywhere
- Equity in Career Karma
- Competitive coverage for Medical, Vision, Dental
- Learning & Development Stipend
- Paid Parental Leave
- Unlimited PTO
- 401k + Matching
- Impactful Company & Team Retreats to build relationships

Applicants must be authorized to work in the US. We are unable to sponsor work visas now or in the future.
We will ensure that individuals with disabilities are provided reasonable accommodation to participate in the job application or interview process, to perform essential job functions, and to receive other benefits and privileges of employment. Please contact us to request accommodation.
© Career Karma Inc. All rights reserved, Career Karma is proud to be an equal opportunity workplace. We celebrate diversity and are committed to creating an inclusive environment for all employees. We do not discriminate on the basis of race, religion, color, gender identity, sexual orientation, age, disability, veteran status, or other applicable legally protected characteristics. We encourage people of different backgrounds, experiences, abilities, and perspectives to apply.
**San Francisco Applicants: **Career Karma will consider applicants with arrest and conviction records (criminal histories) in a manner consistent with the San Francisco Fair Chance Ordinance.