Paid Search Marketing Manager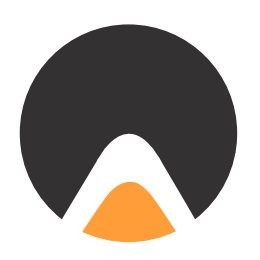 Career Karma
Job Functions:
Marketing & Communications
Spread Good Career Karma
We help over 2.5 million workers navigate their careers every month through advice and coaching. Since 2018, we've been fortunate to build a fantastic and dynamic team from 3 co-founders to over 200 team members in 10+ states and 14+ countries and our mission is not close to done yet. We plan to rapidly grow our product team by the end of 2022. We are excited to bring on a People Business Partner Lead to contribute to our next evolution of growth!
Career Karma is backed by the world's top investors like YCombinator, Top Tier Ventures, Initialized Capital, Softbank, Google Ventures and Kapor Capital (to name a few), and just raised $40 million in Series B funding! We're a diverse organization with a philanthropic mission. Career Karma's culture has a pulse and a heart beat, so we'd love to see your contribution to this community.
The Opportunity
We're looking for a Paid Search Marketing Manager to take our search engine marketing (SEM) and other Google paid campaigns to the next level. In this role, you will be responsible for utilizing data (both top of funnel and down funnel conversion) to optimize and scale our existing Google Ads account, with a strong emphasis on SEM campaigns to start. This role will oversee all Google ad types, including Search, Display, App, and Video (YouTube). This is an in-house role, therefore, you will be fully managing all campaign builds, updates, optimizations, analysis, forecasting, tracking, and reporting on key success metrics. Being successful in this role will have a major impact on driving new business for Career Karma and our Education Partners, who are dedicated to teaching our community members tech skills and helping them earn jobs.
Marketing Team
We have big goals of changing the lives of 1 billion people and the marketing team is in charge of getting our message out in front of the right people who are looking to switch careers into tech.
Join us in connecting the world's talent to their next opportunity.
- **Work from anywhere. **We are a fully remote company that values asynchronous work—you can work anywhere, any time. You'll have the space you need to promote balance in your life
- **Grow with a balanced team.** We value diversity and inclusion, and we believe representation matters. Join us in promoting voices of all backgrounds as we promote yours.
- **Enjoy the ride.** We are a hyper-growth company with the mission of empowering a billion people in a decade. Be part of our growth as we continue to scale our impact.
- **Innovate for tomorrow.** We are engaged leaders who are ready to experiment, iterate, and be resilient as we help workers navigate the ever-changing employment landscape.
- **Funded for the future. **We are backed by world-class investors with proven records of identifying and funding some of the most innovative companies. With their support, we are able to pursue rapid growth while maintaining a bias toward frugality in achieving our mission.
- **Startup, but don't stop your life.** Though we are just getting started, we offer the competitive benefits you would expect from any investor-backed Silicon Valley company.

How you will help us fulfill our mission
- Collaborate with our Paid Acquisition Team Lead to define our strategy to increase top of funnel leads through Google Ads
- Establish clear metrics of success and ensure buy-in from marketing team and other cross-functional teams, monitoring pacing to goals, quality metrics and adjust course of action as needed
- Constantly monitor performance data, both from Google and also down funnel offline conversion data from our partners, ensuring optimal performance at both top and bottom of funnel
- Work closely with our data team to help utilize lead scoring models to optimize campaign performance and build custom bidding algorithms
- Own and optimize landing pages through Unbounce through continuous A/B testing
- Continuously research new campaign and keyword ideas in order to broaden our keyword breadth and scale the account
- Build out and test new campaigns within Google Ads including Display, Discovery, App, and Video (YouTube) to continuously scale the Google account
- Utilize Segment to create audiences to test across all campaigns
- Write all ad copy and continuously test new language throughout the account
- Collaborate with internal creative resources in order to create any visual/video assets needed to run campaigns
- Stay on top of industry trends to ensure we are taking part in new features, relevant betas, etc

Why We Value You
- You've launched and scaled SEM and other Google campaigns before from the ground up to $1M per month in ad spend
- Comfortable executing on all Google campaign types, with the most experience in Search
- You're extremely data-savvy and don't shy away from diving into large data sets in order to optimize campaigns
- You're confident in your skills and are able to not only launch and scale campaigns but report back on progress, roadblocks and dependencies cross-functionally and to leadership
- Creative thinker who is always thinking of new ways to improve performance and launch new tests
- Action orientated with a bias towards hands on implementation
- Ability to write captivating copy that brings clicks and conversions through our ads and landing pages
- Coachable with a strong bias for action and results with the ability to adjust quickly to changing priorities and conditions
- A scrappy marketer who's not afraid to get their hands dirty in order to scale and win

Desired Multipliers
- Experience working in the EdTech and/or bootcamp space
- Experience working in Lead Generation space
- Experience promoting a product or service with a long sales cycle
- Passionate about reskilling and training programs
- Experience utilizing Segment Personas as audiences within Google
- Experience with HTML and landing page design and testing
- Track record of being a confident and quick decision-maker

What We Offer You
- Remote first - work from anywhere!
- Equity in Career Karma
- Competitive coverage for Medical, Vision, Dental
- Learning & Development Stipend
- Paid Parental Leave
- Unlimited PTO
- 401k + Matching
- Impactful Company & Team Retreats to build relationships

We will ensure that individuals with disabilities are provided reasonable accommodation to participate in the job application or interview process, to perform essential job functions, and to receive other benefits and privileges of employment. Please contact us to request accommodation.
© Career Karma Inc. All rights reserved, Career Karma is proud to be an equal opportunity workplace. We celebrate diversity and are committed to creating an inclusive environment for all employees. We do not discriminate on the basis of race, religion, color, gender identity, sexual orientation, age, disability, veteran status, or other applicable legally protected characteristics. We encourage people of different backgrounds, experiences, abilities, and perspectives to apply.
**San Francisco Applicants: **Career Karma will consider applicants with arrest and conviction records (criminal histories) in a manner consistent with the San Francisco Fair Chance Ordinance.